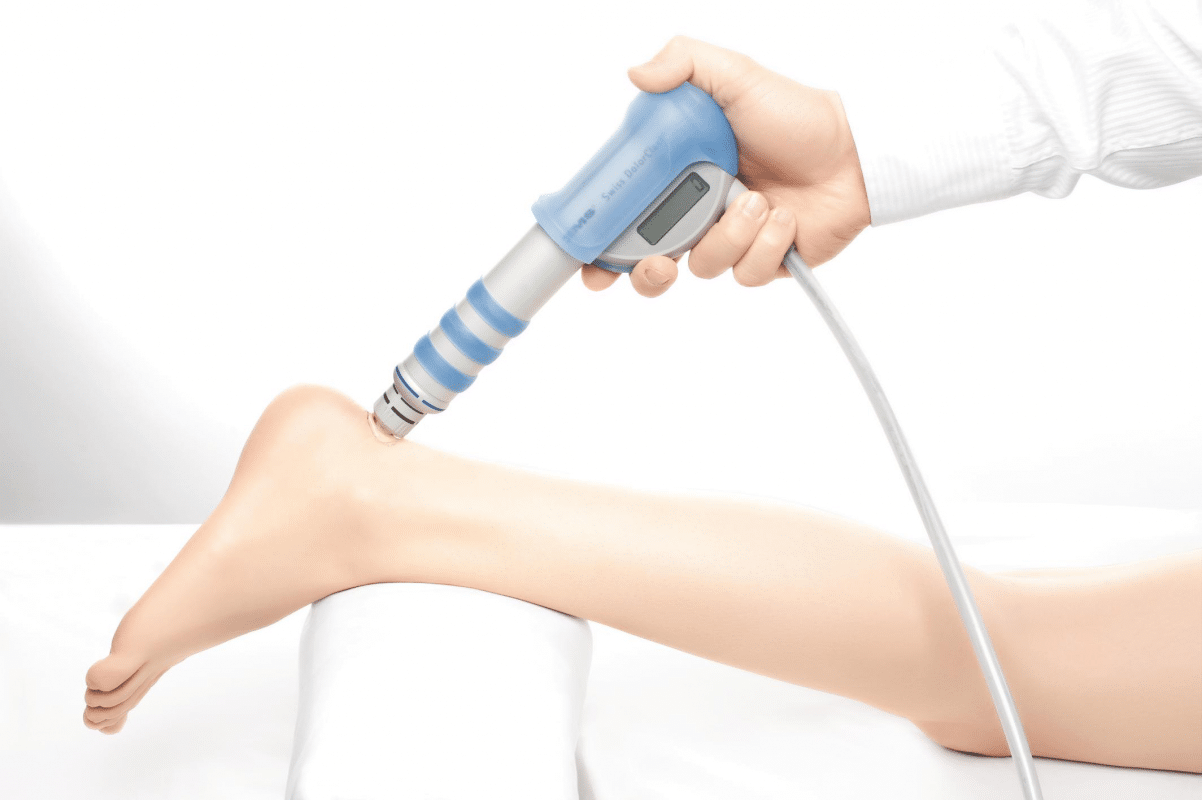 What Is Shockwave Therapy Treatment?
Radial shockwave therapy uses high pressured acoustic shockwaves that travel through the skin to break down targeted tissue and stimulate tissue repair. Essentially this electrotherapy device helps kick start the body's natural healing mechanisms.
Shockwave an Effective Treatment Approach
Success rates with shockwave therapy are unparalleled (over 80 to 90% improvement). Shockwave therapy is a research-proven approach used in osteopathy that can be highly effective in treating many chronic musculoskeletal conditions including:

Plantar Fasciitis

Achilles tendinopathy

Calcification of the shoulder

Patella tendinopathy

Tennis elbow (lateral epicondylitis)

Hamstring tendinopathy

Shin splints



OsteoCare Craigieburn shockwave therapy is frequently effective where previous conservative management has failed to resolve what can be stubborn complaints such as the above-listed conditions.
How Soon Will I See Results With Shockwave Therapy?
Many patients can experience a small pain reduction and greater freedom of movement immediately after the procedure. However, this is usually temporary and true results are not seen till at least a few days after treatment, and ultimately best results follow a few months after the treatment course.
How Does OsteoCare Shockwave Therapy Treatment Work?
The treatment has several mechanisms behind the impressive results including:
Increasing circulation

Breaking down calcification deposits

Stimulating fibroblast (soft tissue cells) production – healing ligaments, tendons, muscles

Stimulating osteoblast (bone cells) production – healing bone

Stimulating the "gate-control" mechanism for pain relief

Inhibiting Cox II Enzyme, producing an anti-inflammatory effect
What Does a Shockwave Treatment Session Involve?
Radial shockwave therapy is a safe and non-invasive procedure. A contact gel is applied to the area, then a handheld probe is applied to the skin. The probe delivers the acoustic waves in a controlled and focused manner for typically no more than 5-10 minutes per injured area.
How Many Treatments Will I Need?
Normally three to five treatments are necessary at intervals as determined by your Practitioner; there is a small possibility that 2 or more additional treatments may be necessary if your condition is very chronic. Should you not respond at this time, your case will be reviewed to determine an appropriate referral.
New to Australia But Not The World 
We are the first clinic in Craigieburn to offer patients the DolorClast machine. DolorClast was the inventor of radial shockwave therapy in Switzerland, and since inventing the technology continually strives to improve the quality of shockwave treatment their machines deliver.
Shockwave therapy is widely used in North America and Europe, and at Osteocare Craigieburn, we are thrilled to offer this latest technology at our clinic. 
Why Did We Decide on The Dolorclast Shockwave Therapy Machine?
We trialed several machines on offer, and following a lengthy trial period, it was clear there was no comparison to the quality of shockwave treatment that the DolorClast provides. Hence OsteoCare Craigieburn is now able to offer our clients the best quality radial shockwave machine on the market to help you better manage your pain.
Contact us Today
If you're ready to start your journey and reap the benefits of shockwave therapy, then give us a call on 1800 067 836. or visit us at Level 1, 31 Craigieburn Road, Craigieburn. We're always ready to treat new patients!