So, how does osteopathy work? Basically, osteopathy incorporates different techniques such as soft tissue massages, stretching, joint manipulation and joint articulation in osteopathic treatment which enhances the condition and wellbeing of a person's body as a whole.
This is done by first identifying and then aiming to fix or deal with the weaknesses of an individual's muscular and skeletal make up. An osteopath administers the physical therapy onto the muscles, joints, ligaments, and other connective tissue with the purpose of alleviating physical tension and pain in the body,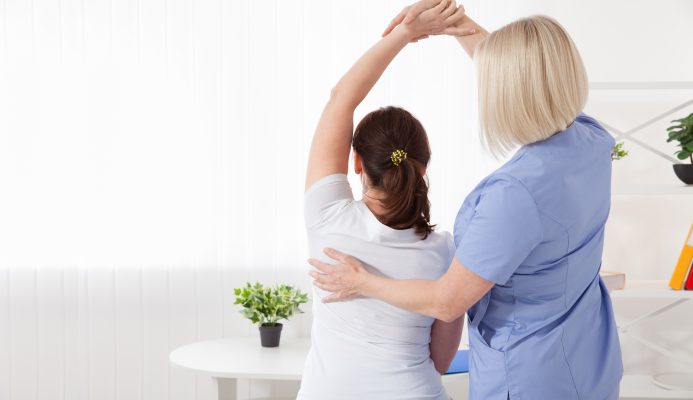 The Benefits of Osteopathy
In addition to "How does osteopathy work?" we also hear "What are the benefits?" quite a lot. Here are some of the key advantages.
Greater healing capacity
Every person's body has a mechanism of self-healing and self-maintenance. Osteopathy significantly improves this healing factor by stimulating the blood flow and lymphatic drainage of a client. By aiding in the processes of the body systems, the cells, tissues, and organs can adequately function in a healthy and balanced manner more easily.
Posture
It is well known that osteopathy is associated with a professional working on someone's spine. This treatment significantly improves posture and balance. Each session carefully works towards the correct postural alignment so that the unity of a person's structure will be achieved.
Flexibility
Osteopathy can significantly improve an individual's flexibility. This can prove very valuable for athletes that want to enhance the joint range of motion, elasticity, mobility, and overall effectiveness of their bodies.
Relaxation
Within 48 hours or so of a patient's first osteopathic session, they will often find themselves feeling more refreshed and invigorated. After succeeding constant visits to the osteopath, most clients will almost certainly feel relaxed, energised and less tense as the treatment progresses.
Emotional Release
The benefits of osteopathy are not only limited to the physical condition of a person, but it can also cross over and manifest in one's emotional state. The release of strain and stiffness in the body is often followed by a release of emotional stress as well as a feeling of ease due to loss of tension.
Top Tier Craigieburn Osteopathy
Don't hesitate to give us a call at 1800 067 836. or visit our clinic. We'll be sure to provide you with all your osteopathic needs so that back pain and muscle stiffness won't be a problem for you ever again.